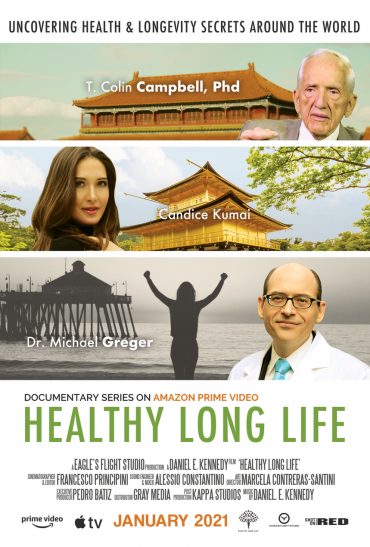 HEALTH, FOOD, TRAVEL
Healthy Long Life
Production:
September 2016 – December 2019, San Diego, California
Time:
40 minutes—average duration per episode.
Language:
English with subtitles for Spanish, Italian, French, Japanese and Chinese.
Company:
Eagle's Flight Studio, LLC.
Healthy Long Life is a seven-part documentary series that tackles the problem that when aging, the last ten years of life are spent in sickness, pain and paying crushing medical bills. The good news is that keys to being healthy while aging are uncovered through interviews with the world's top experts, chefs, cancer survivors and healthy people over the age of 100. The series features a bonus 8th episode with expert comments on how to rise up form coronavirus and COVID-19.
The Healthy Long Life documentary series is a global celebration of life, food, ancient healing traditions, dance and music. It's a feast for the eyes, and food for the brain. It uncovers longevity and health secrets around the world.
Top Highlights
 Interviews with New York Times Best Selling authors Dr. Michael Greger, Dr. Dean Ornish, T. Colin Campbell, PhD and Dr. Caldwell Esselstyn, Jr.
Cooking demonstrations by Éric Briffard— 2 Michelin Starred Chef & Culinary Arts Director at Le Cordon Bleu, Paris, France: and from Genbo Nishikawa— Priest and cooking teacher at Torin-in Temple, Kyoto, Japan.
Commentary from celebrity chef Candice Kumai.
Interviews at the World Health Organization, Max Planck Institute, Cancer Research, UK, McGill University, University of Delhi, India, and Shanghai Institute of Nutrition & Health, Chinese Academy of Sciences.
Cancer survivor testimonies from the USA, Mexico, Germany and China.
Nagasaki atomic bomb survivor inspiring story and insights.
Special presentation, by Tokyo's Governor Yuriko Koike, in recognition of Kimi Nishimura, a citizen who turned 100-years-old.
Interviews with men in Sardinia, one who is 102-years-old; and two brothers in their 90s who still grow their own food in their family garden.
Interviews with a Christian Pastor, Mayan Shaman and Buddhist Priests.
Tours through street markets in India, China and Israel.
Visits to farms in Sardinia, Israel, China and Mexico.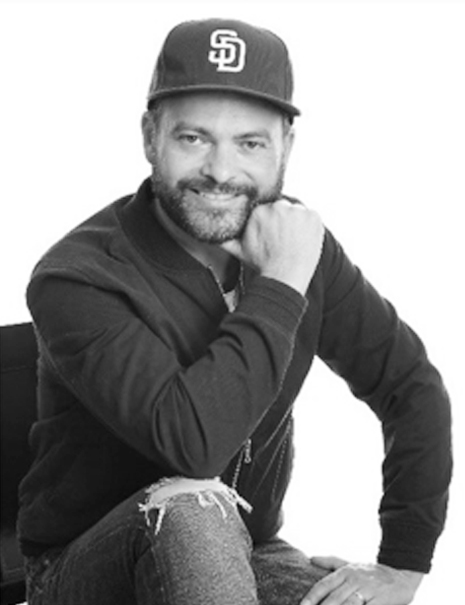 Origin Story
Daniel E. Kennedy created Healthy Long Life for two reasons:
He wants to put a stop to cancer in his family as he has lost his grandmother, uncle, aunt and brother-in-law to cancer.  His father had two types of cancer but died of congestive heart failure after living for years in pain and countless surgeries, medical procedures and pills.  Daniel dreams of a cancer-free life for his children, grandchildren and future generations.
After working for twenty-seven years in cancer treatment, he is convinced that the  only cure is prevention.  In this documentary, he has traveled the world and is sharing with viewers the preventive power and wisdom of food and lifestyle he observed in various cultures and traditions.
Pedro Batiz is one of the executive producers.  He invested in the filming of Healthy Long Life as an action of gratitude because his father, Raul Batiz, survived cancer and will turn 96-years-old in November of 2020.  In the late 1990s, Raul was diagnosed with advanced stage cancer of the kidney and was given three months to live by his oncologist in San Diego, California.
Raul's grandchildren were friends with Dr. Francisco Contreras' children who told them about the Contreras Oasis of Hope Hospital.  Raul went to Dr. Contreras and beat cancer and he has lived cancer free for more than twenty years.
The Batiz family also learned about the importance of producing organic produce from Dr. Contreras.  They set out to change over much of their farming in Mexico to organic farming.  They are major suppliers to of organic produce Whole Foods, Costco and Pavilion.
For more information about Oasis of Hope Hospital, visit www.oasisofhope.com